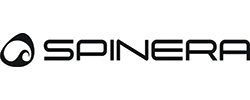 Spinera

QUALITY and unbeatable
PRICE PERFORMANCE RATIO...
is what SPINERA is all about!
Feel the fun and enjoy your precious leisure with friends and family. Listen your heart laughing! Feel freedom, thrilling moments, funny time, adrenalin kicks and store unforgettable moments in your heart.
Your passion is our mission: You obtain best value for your money enabling most funny days on water with high quality products.
With the funny and multifunctional Towables in different sizes and shapes and the high quality vests at a really low price you will just enjoy, no matter if you are pulled from the boat, have a wild ride or funny slide, or just chill on the tube ...
Let us SPIN to a new ERA and… keep the fun spinning
Products
Preorder. Delivery time: 3-7 working days

Preorder. Delivery time: 3-7 working days

Preorder. Delivery time: 3-7 working days

Preorder. Delivery time: 3-7 working days

Preorder. Delivery time: 3-7 working days

Preorder. Delivery time: 3-7 working days

Preorder. Delivery time: 3-7 working days

Preorder. Delivery time: 3-7 working days

Preorder. Delivery time: 3-7 working days

Preorder. Delivery time: 3-7 working days

discounts info

Discounts info

Discount:

€146.23 (20.01%)