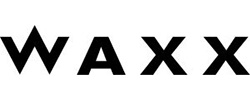 Waxx
A UNIQUE ADVENTURE
Fun yet Functional Underwear and Apparel for Men, Women & Kids.
WAXX is a brand born in Southern France in 2007 influenced by journeys around the world, from the Indonesian beaches to the frenzy of Buenos Aires, from Shanghai crazy nights to the Moroccan Atlas Mountains and beyond.
Inspired by all those trips, WAXX France brought back thousands of memories, amazing experiences and the ambition to transpose all of this into one brand to offer a new way to dress, feel and experience underwear and apparel.
Our young team of fashion designers are constantly innovating and improving the quality, prints and shapes. Always ahead of time WAXX underwear and clothing features a fresh fashion, filled with good vibes, setting trends and influencing the fashion market worldwide.